Prepared for the Dark Winter? Shine Bright with OSRAM LED Retrofits
Have you ever wanted to upgrade your cars ageing halogen headlight bulbs to the very latest state-of-the-art LED technology? Have you already given LED headlight bulbs a go but were left feeling disappointed? OSRAM aims to completely change that with the following premium additions to their LED retrofit range; LEDriving HL (headlamp), and LEDriving FL (fog lamp)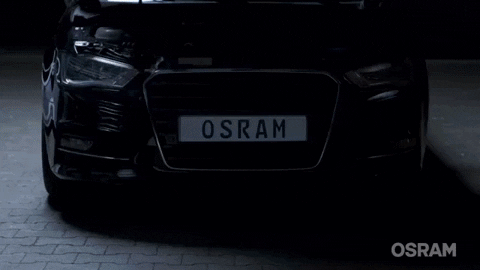 Gone are the days when poor-quality imported bulbs with hundreds of tiny surface-mounted LEDs, also known as LED COB bulbs (because they look like Corn Cobs) were quickly becoming the fastest sellers in the market. LED retrofit technology 10 years ago was simply too rushed and manufactures opted to market for style over performance to get the sale. The disappointing fact is that for most of the consumer audience back then, it worked (for a while).
After a couple of years, the technology of light emitted diodes advanced so fast that the performance side started catching up. Today, OSRAM isn't kidding with their fierce confidence in the newest tech driving these LED high and low beam bulbs. They come backed by an impressive 5-year guarantee and with them in your hands, they look and feel like top-notch fantastic quality-built pieces of kit.
Impressive in terms of design as well as performance, OSRAM LEDriving HL replacement bulbs for high and low beam headlight applications are ideal for innovation‐oriented drivers, who attach great importance to safety and style. They can increase your visibility with superior brightness and improve your style with a modern, dynamic look.
LEDriving HL Features:
Cool White colour temperature of 6000K (Kelvin)
Superior brightness
LED replacement for conventional H4, H7, HB4 and H11 ECE equivalent types1)
Can be used for high and low beam applications
LEDriving HL Benefits:
5-year OSRAM guarantee
Better visibility thanks to daylight effect
More light allows drivers to see further & react faster
Signs, obstacles and hazards can be recognised sooner
No glaring thanks to optimised light distribution
Compact design for improved application compatibility
Premium quality made in Italy
Suitable for 12V and 24V vehicles
LEDriving FL (Fog Lamp)
The latest generation of OSRAM LED fog lamps provide an even more convenient solution in order to replace and upgrade existing halogen fog lamps: With its ultra-compact dimensions, the OSRAM LEDriving FL provides optimised compatibility as well as easy plug & play installation.
Upgrading with state-of-the-art LED technology and a colour temperature of 6,000 K for a stylish cool white look as well as improved visibility. These LED products offer a perfect colour match with xenon and LED headlights and are for conventional H8, H11 and H16 fog lamps. A pair of new LEDriving FL lamps, comes with a 3-year OSRAM guarantee as well as with a long service life by less energy consumption.
For precise guarantee conditions please refer to www.osram.com/am-guarantee.
LEDriving FL Features:
Cool White colour temperature of 6000K (Kelvin)
Superior brightness
LED replacement for conventional H8, H11, and H16 bulb types
Please note: These products do not have ECE approval. This means they must not be used on public roads in any exterior application. Use on public roads leads to cancellation of operating license and loss of insurance coverage.